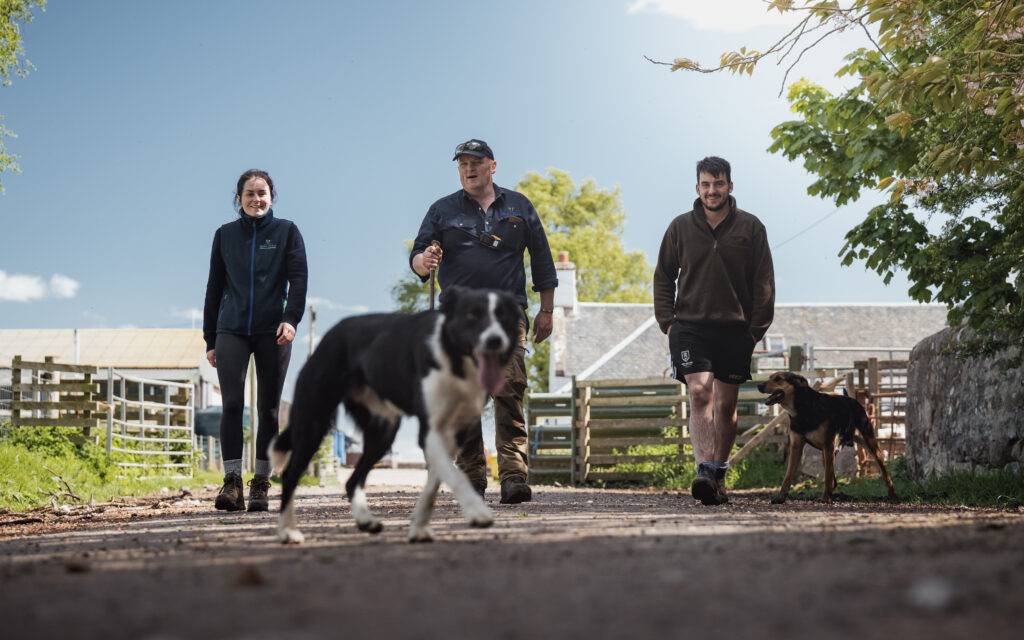 Address:
Fearn Farm, Tain, Ross-Shire
Farming
500ha over seven different units in Ross-Shire and Sutherland, owned, leased and contact farmed.
Innovis flock
350 Aberfield ewes.
Additional flock
2500 ewes including stud Texels, NZ Suffolks, Beltex and commercials.
100 Beef Shorthorn cows, 100 Luing cows, 100 wintered cows.
Additional enterprises
Holiday accommodation, Renewables, Wheat, Oats, Spring Barley, Yourbid Sales agents for the UK.
Farming background and objectives:
Family farm focusing on breeding high quality high health genetics from grass and forage-based systems. We have production sales in August 'Great From Grass' for sheep with rams and gimmers and January 'Northern Lights' for our Beef Shorthorns for bulls and heifers.
Business strategy
We cull hard cull early, no passengers, livestock or people.
Focus on the positives in life and surround ourselves with radiators not drains.
We have a young team who take responsibility and make things happen, they are given the opportunity to develop, learning by their successes and mistakes.
Interesting fact about your farm eg nth generation
We are the most northerly breeding partner and support the theory that you should go north for breeding stock!
Farmers Weekly Sheep Farmer of the Year winners 2014.
3rd, 4th and 5th generation all involved in the farm.
When and why did you become an Innovis breeding partner?
We became breeding partners in 2013. We wanted to add another maternal line for our customers and liked the Aberfield.
What do you enjoy most about your role with Innovis?
We enjoy working with the team at Innovis, they are enthusiastic about the industry which is really important.