If you'd like to reduce labour at lambing, improve lamb performance and overall flock returns, then talk to Oliver Matthews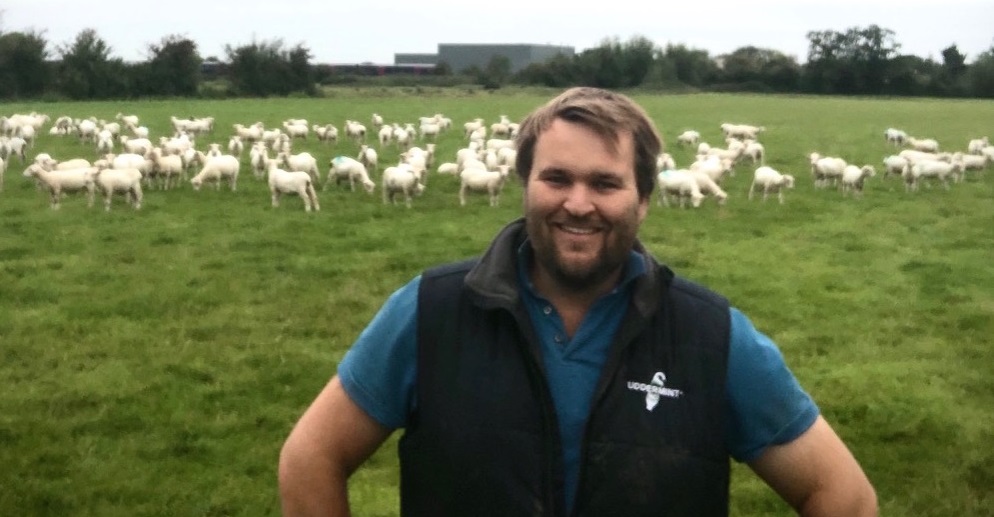 Last year he swapped a Continental terminal sire used over his Highlander ewe lambs for the Primera and he says he won't be looking back.
"The Primera meat sire has a smaller head and narrower shoulders which makes for much easier outdoor lambing, and the lambs grow faster; this season 15% of the lambs from ewe lambs finished at an average 19kg deadweight at 14-week weaning and they all graded R or better," says Oliver who farms in partnership with his brother, Edward at Yatton, North Somerset
"Furthermore, the Primera is giving us the opportunity for more live lambs. Compared with the Continental sired lambs, the Primera crosses have more wool on them which helps with their survival if we have a spell of bad weather.
"We also like the fact all Primeras are performance recorded and that data will in turn help us to improve the flock, and the business."
Oliver is planning to use the Primera over half his flock, whilst the other half will be put to the Highlander for replacement purposes. "We have replaced our traditional breed damline for the Highlander, and find we are able to expand the flock by 50% to 600 ewes simply due to ease of management, particularly at lambing and moving towards a grass based system."