with thanks to farm manager, James Beamish and shepherd, Jon Smith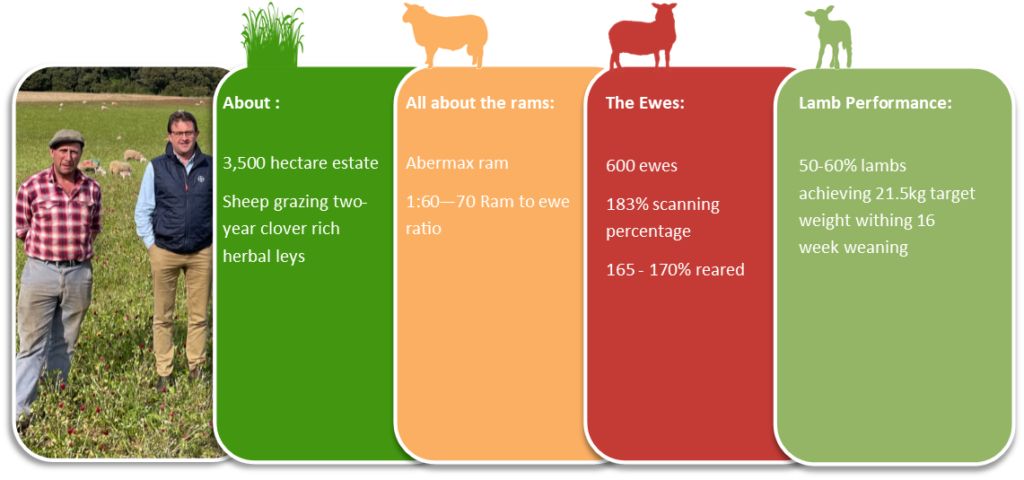 Sheep have returned to play an integral role amongst Holkham Estate's regenerative farming principles, two centuries on from when a flock featured in Thomas Coke's pioneering four course rotation, primarily designed to maintain soil health.
Today the 600-ewe flock, which has expanded almost 10-fold in the last three years, is grazing two-year clover rich herbal leys, a new break crop replacing oilseed rape and following on after high value potatoes on the 3,500ha of the estate's in-hand farming operation which features a new six course rotation, explains farm manager, James Beamish.
"Rotation is synonymous with Holkham and soil health is our mantra, so it was back to the future in some ways after decades of successive arable cropping. Seven generations on and the 8th Earl of Leicester agreed to reintroduce an holistic approach to soil management and roll out the six-course rotation.
"We are now into our third year of legume mixes, we currently have 150ha in the ground, and whilst they don't bring the same revenue as a high-value arable crop, they generate income from environment payments and from the sheep themselves. However, the flock's real value is to soil health thanks to the mixed species ley with its diversity of roots, and when combined, they are bringing resilience to the whole farming business."
Forage is key to the enterprise's low input management strategy, explains livestock manager, Jon Smith. "We don't feed any purchased concentrate at all; our Cheviot and Scotch Halfbred ewes are stocked at 10 ewes with lambs per hectare and managed in a six-week rotational system.
"Swapping our Continental and native bred rams run with the Scotch Halfbred flock in the last two seasons for an Abermax meat sire has introduced real management benefits. Abermax rams from Innovis are actually forage bred and reared, and they're leaving lively lambs which are up and sucking without any help. Furthermore, they're born with some fleece and sufficiently strong to turn out with their dams within12 hours of birth – a necessity because 70% of the flock lambs within the first two weeks and we don't have the accommodation to house them in any longer.
"We're finding the Abermax cross lambs are thrifty and quick growing purely from grazed leys; the majority are reaching 21kg to 22kg target weight within six to seven months and grading within the specification. The rams also have that extra power. We're able to introduce them to run them in a ratio of one to up to 70 ewes. Abermax definitely suits our system."