with thanks to the Heygate family, Northamptonshire
Will Heygate's quest to improve soil health and combat blackgrass led to integrating sheep within an arable rotation on his family's Northants based business featuring 1,700 acres spread over five farms, mainly on contract farming agreements together with an owner occupier unit plus an additional 600 acres of contract spraying. Five years in to adopting Innovis bred sheep and a more regenerative system, he says inputs have been reduced and the business more profitable. 
"Regen ag is for us going forward, we're focused on developing a profit driven, sustainable business, working with nature," explains Will who farms with his parents, Roger and Ann. "Our main objective is to bring sheep, which have a minimal carbon footprint, back in to a traditional five-year arable rotation by introducing winter cover crops for sheep grazing together with four to five year leys of legume rich grass mixes (GS4) or summer cover crops for finishing lambs, along with permanent pasture. 
"Whilst it's easier to follow a regime, or just bury your head and do what you have always done, we're rapidly losing ag chems – our tools in the armory, but soil is the one resource we have for the future," he explains. "I caught the bug for focusing on soil health whilst farming in New South Wales in 2011 for Cam McKellar where he opened my eyes to composting, soil biology and to be forward thinking." 
Five years on in to what Will terms a very gradual transition period and he says he is on a steep yet enjoyable learning curve, particularly when farming a mix of soils from sand to 50% clay. Changing to a forward think agronomy team like Indigro has massively helped, he says. Deep ploughing has been replaced by loosening soil with a RemacSystem subsoiler followed by direct drilling. 
Introducing sheep suited to a regen system was the next challenge "We're aware that sheep can be a nightmare; we're a family that's always had sheep but we'd farmed Continental and traditional crosses which required lambing indoors and we'd reached capacity. However, we knew that sheep would speed up the soil health journey. 
"We looked long and hard for another breed and were attracted to Innovis genetics, all of which had been bred and reared on forage based systems and were accompanied by Estimated Breeding Values which reflect their genetic potential and enabled us to specifically select for maternal traits, growth rate and conformation. Previously, we selected by looks and we ran in to issues."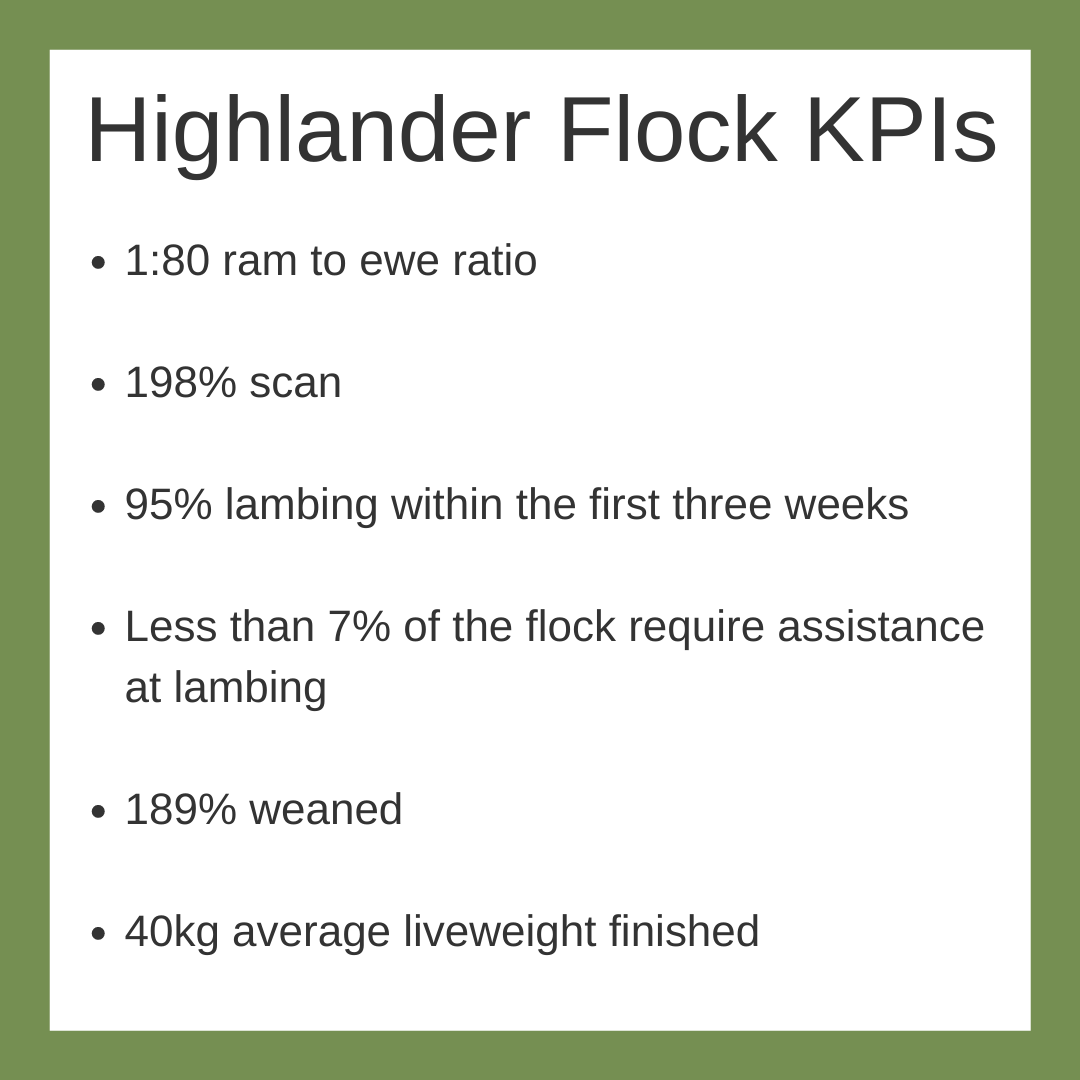 Will says he was very skeptical about outdoor lambing however due to lack of labour, growing costs and disease buildup, 2017 saw him choose the Highlander dam line for its ease of lambing and motherability as well as prolificacy, and since has currently built to 550 ewes and 200 ewe lambs. "They're good all-round sheep and always give 110%," he says. 
"We're lambing outdoors in April, and the ewes get on with the job themselves so the job can be managed solo. Two years ago, the Primera and Abermax were introduced as meat sires to produce an added value carcase meeting with market demand. We've achieved our aim to finish the entire crop by the end of the year, apart from pure Highland ewe lambs retained for replacement purposes." 
The Heygates have introduced a range of establishment practices to their own unit together with those contract farmed. For example, a cover crop is drilled after wheat featuring mustard, oats, phacelia and veitch. "The more diverse the mix the better to encourage a variety of rooting systems," he says. The crop is ready to graze from early December through to March when the ewes are reintroduced to permanent pasture for lambing.    
Other land features summer cover crops drilled after temporary grass before winter wheat. Lambs are allocated to a 0.5ha paddock per two days for mob grazing. He aims for them to eat a third, trample a third to help stabilize the soil and build organic matter, and leave a third before the fence is moved on to set up the next paddock. 
Alternatively, GS4 mixes within the mid-tier scheme are drilled in August after wheat and featuring a high percentage of red clover and chicory to reintroduce fertility as well provide high protein clean grazing to mob graze and finish lambs on. 
Going forward, and he forecasts a surge in the adoption of regenerative systems which in turn could bring opportunities for contract farming sheep on cover crops. "We have various arrangements which suit us as well as bringing the biggest bonus to the landowner – improving the soil's health."