Advertise Your Ewes With Us
To advertise your ewes for sale on the Innovis website, choose the number of animals in your sale group below to complete the relevant information needed for the advertisement.
The option to advertise on Sell my Livestock in addition to our website will be offered at the next stage.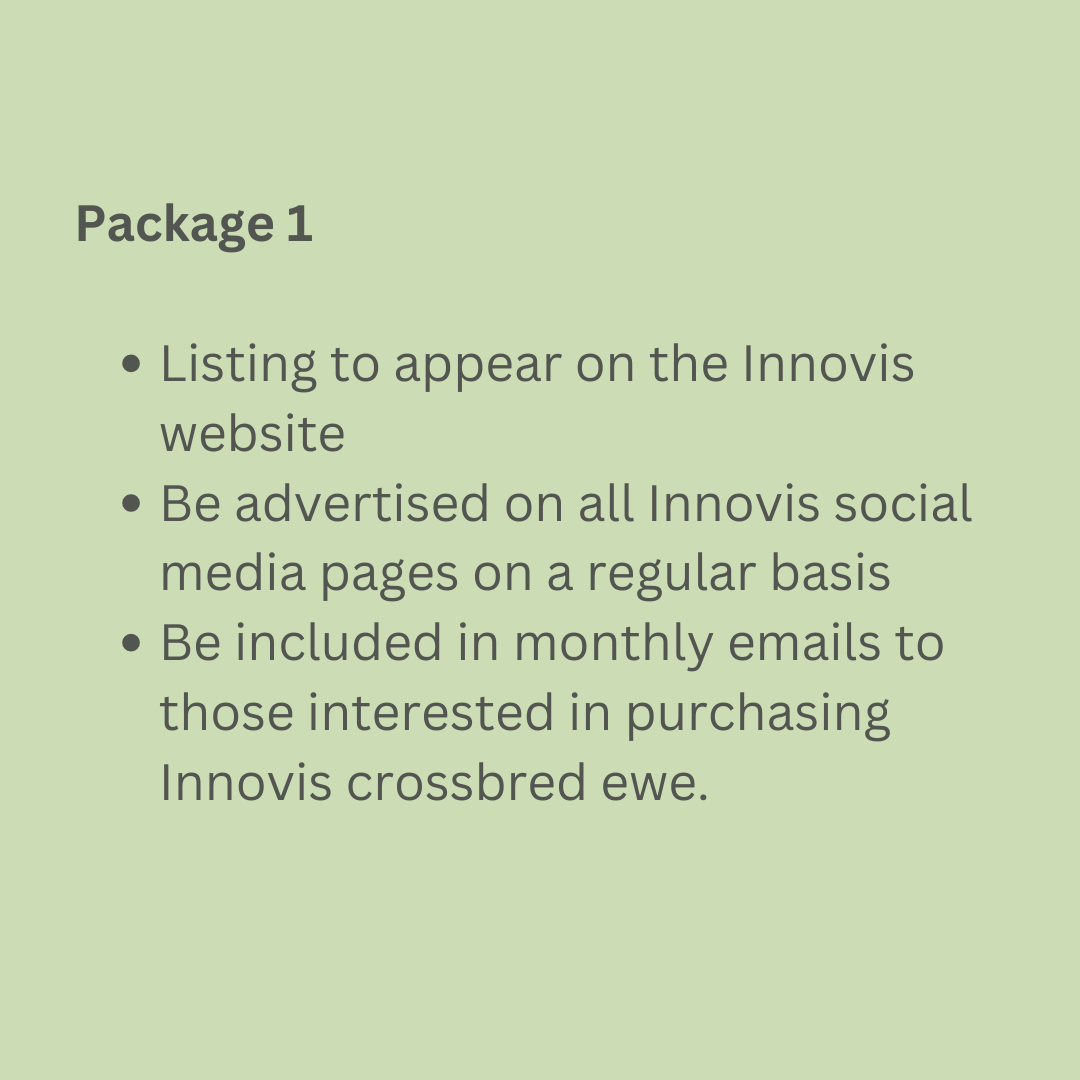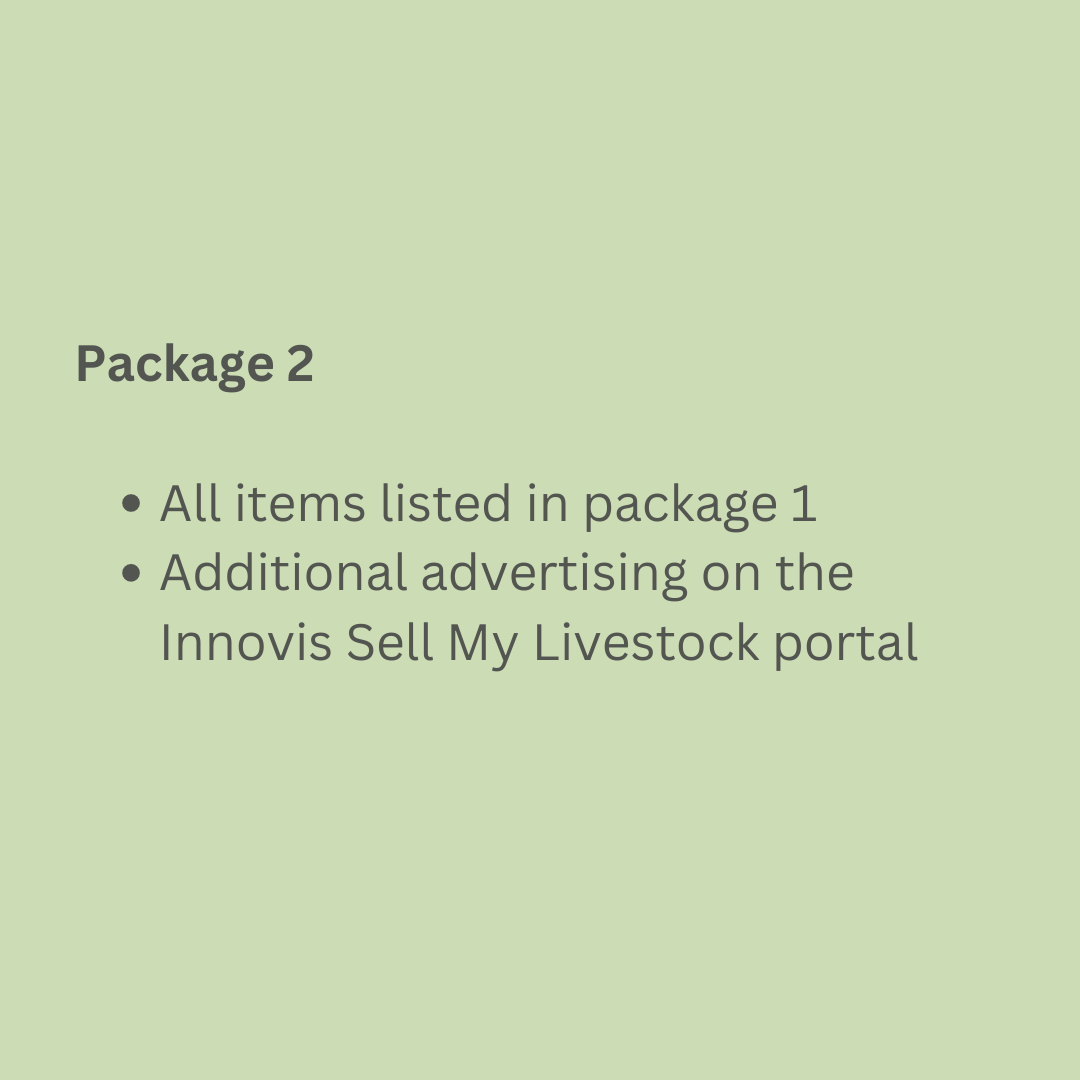 Listings will not go live until full payment is received.
If you have any questions, contact us